Get Involved
At CCDS there are all kinds of ways to support your student and our school, and we value participation from our CCDS parents. We know that each of you have different strengths and skills to offer, and want to plug you into an area that you will enjoy. You can be involved in your child's education and the CCDS community benefits, too - it's a win-win! Click on the links below to learn more: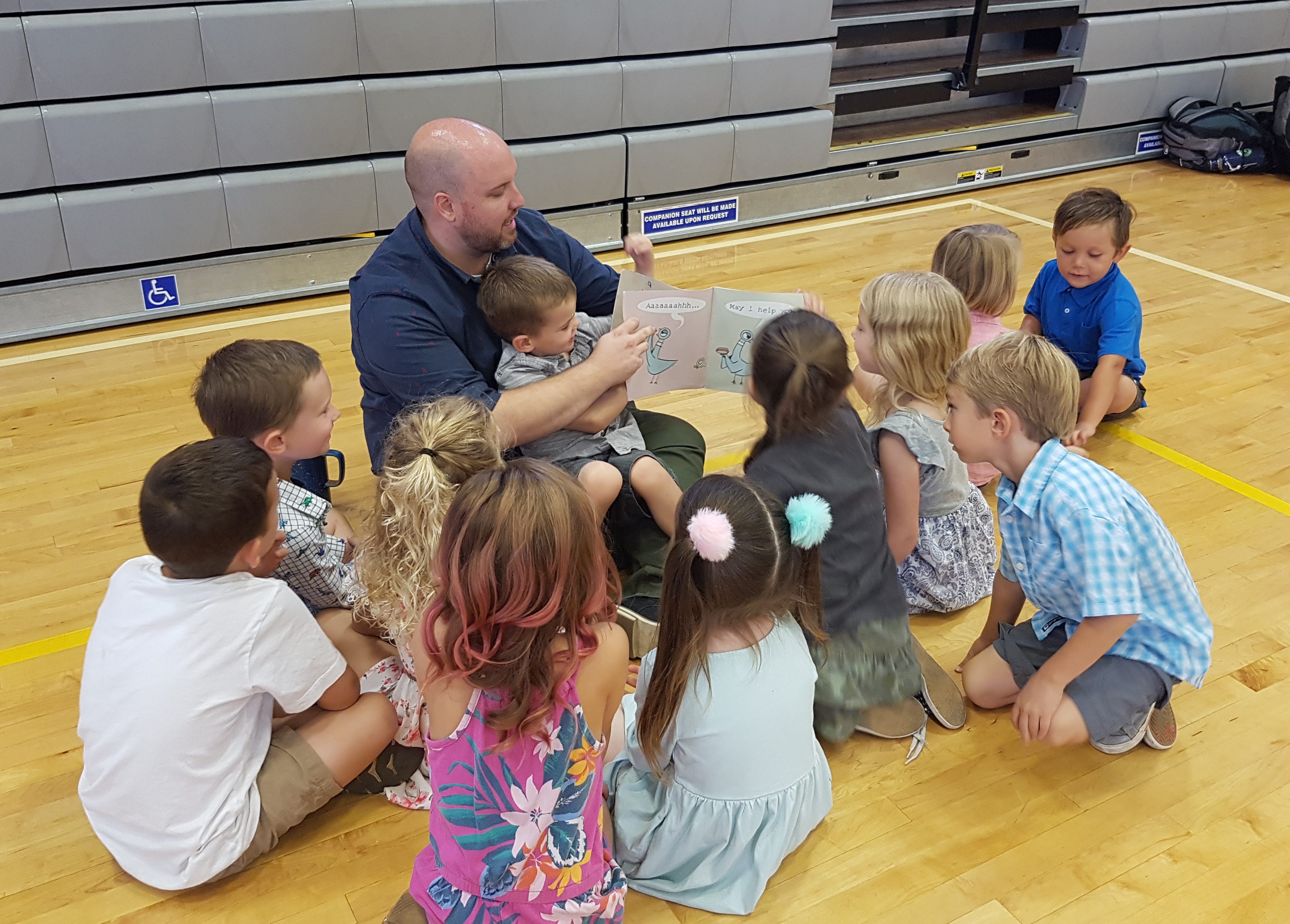 ---
---
Volunteering
Volunteering at CCDS is an excellent way to be involved in the education of your child in a way that also benefits the operation of the school. Volunteers can do a range of work from preparing homework packets to driving on field trips to running stations in the primary grades. Below you will find our volunteer requirements and directions for receiving all volunteer forms.
Working in the Classroom or On Campus
What do I need to work on campus or in the classroom?
A signed Affidavit Confirming No Criminal Record, which certifies that you have not been charged with or convicted of a violent or serious felony crime as defined in CA ED. Code 45222.1
A signed Statement of Confidentiality
Proof of COVID-19 vaccination
A negative test for tuberculosis within the past 4 years. Certificate must be on file in the school office. If you need to have a skin test completed, we recommend Paramex Screening Services - please visit their website for more information. A TB Test must be renewed every four years. Individuals may qualify to complete a TB Risk Assessment Form instead of a TB skin test. This form must be completed by a healthcare provider - please work with your provider to see if this is an option for you.
Field Trip Volunteering
What do I need to CHAPERONE on a field trip?
All of the requirements for volunteering in a classroom/on campus PLUS:
Chaperones must be at least 18 years old and must be cleared through the Department of Justice Live Scan. The Live Scan is a one-time event and is not transferable from other agencies — for as long as your child is enrolled at CCDS or the CCDS Preschool. Please refer to THIS DOCUMENT for more information and to download the Live Scan form
A completed Chaperone Field Trip Participation Form is required per field trip. This will be distributed by your child's teacher.
What do I need to DRIVE on a field trip?
All of the requirements for being a chaperone PLUS:
Volunteers must be 21 years old or over and possess a valid California Driver's License.
A complete Volunteer Driver Form, which will include a copy of your driver's license and a copy of your current insurance policy declaration page.
Study Trip Procedures Form must be reviewed and signed
How to Complete Volunteer Forms
In an effort to reduce paper waste, all of our volunteer forms are digital. Click on each of these links to get started:
---
Fundraisers
Throughout the year we have a variety of fundraisers that cannot be put together without help from our families. Check out what we have going on below and let us know where you can plug in to help us!
Harvest Fair
A fun fall family event that takes place at the end of October with game booths, great food and learning activities!
Jog-a-thon
A great day of jogging that the entire school takes part in.  Your child(ren) will seek donations before the event and then jog/walk laps with their class.
Auction for Excellence
This is our biggest fundraiser of the year!
---
Corporate Programs that Support CCDS
With these programs and the power of YOU, our school earns cash rewards when you do what you do anyway - SHOP!
Box Tops for Education: Please clip those little "Box Tops for Education" coupons found on many products (i.e. Kleenex, yogurt, cereal). Turn them into the envelope in your child's classroom. Every year the CCDS PTP garners at least $500 through this simple program.
AmazonSmile - Shop and earn money!  Click here and designate CCDS to receive a percentage of each purchase on AmazonSmile.
If you shop at Office Depot, give them code 70006675 and CCDS will get rewards.