2022-23 Family Resources
Welcome to our Family Resource page! This page serves as your hub for all the important things you need to know to have a successful school year. We will be updating this page regularly to keep you informed so please visit often.
Aeries Parent Portal
Every year parents are required to complete the data confirmation in your Aeries Parent Portal. Through your portal account, you will be able to review and update contact information and approve the annual authorizations. For families who need help with this process, please contact our main office at 530-895-2650.

DIRECTIONS FOR ACCESSING THE PARENT PORTAL

Follow the "click here" link to begin your data confirmation. It's that EASY!
Parents with multiple children enrolled at CCDS, you will need to complete this process for each child. After the first data confirmation is complete, click on the "change student" tab along the top to switch to another student's account. Follow this same process for all students.
Bell Schedule
Below is our bell schedule for the 2022-23 school year. Click HERE to download and print it!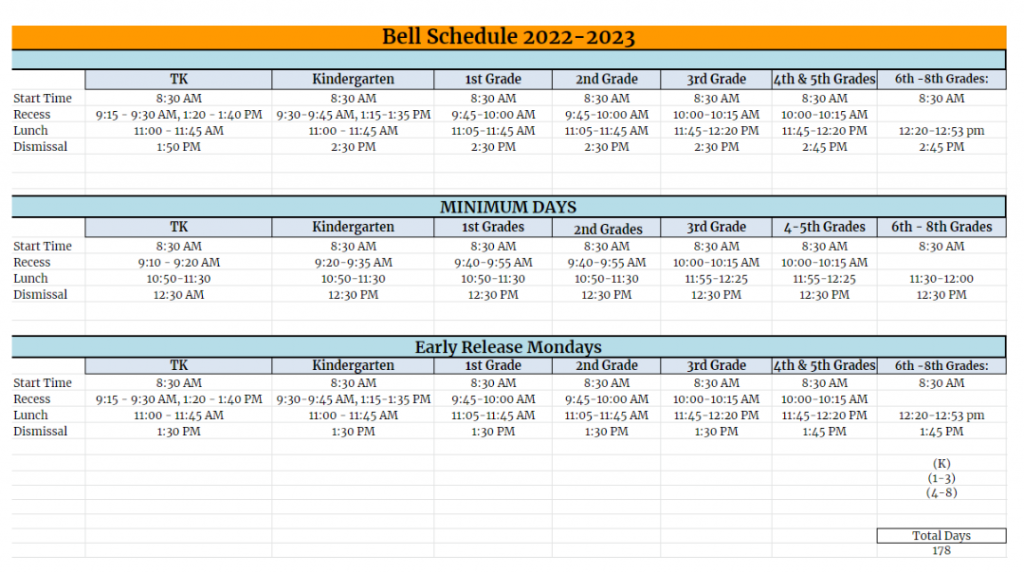 This year we are introducing early release Mondays. Every Monday, students in Tk/K - 3rd will be released at 1:30 pm, and students in 4th - 8th will be released at 1:45 pm.
The first morning bell rings at 8:25 am, and students need to be in their classrooms/attendance lines by the 8:30 am bell.
Drop Off/Pick Up Procedures
Students may arrive on campus as early as 7:45 am. Please do not drop your students off any earlier. All students - including middle school students - must go to the elementary campus in the morning; students are not permitted to wait outside the elementary school gates. Middle school students may not wait in the middle school. The only exception to this is if they have pre-arranged to meet with a teacher before school starts.
Students and parents are expected to utilize our crosswalks. We will have staff assisting with crossing duty at our crosswalks for both drop off and pick up times.
Our loading/unloading zones are along W 11th Street and Broadway Street. Do not leave your vehicle unattended along the loading/unloading curbs. It's helpful to have your children gather their belongings together before they exit from your car to keep traffic flowing smoothly.
If you need to park to walk your child onto campus or meet them at pick up, you can find a parking space along the neighborhood streets. Please respect our neighbors and refrain from blocking, or turning in, their driveways.
For school dismissal, all students are walked by teachers to the loading/unloading curb for parent pick-up. After 10 minutes, students who have not been picked up yet are

"swept" from the curb into the main office, where we will attempt to contact parents. Every attempt to contact parents will be made, but any students remaining 15 minutes after the bell rings may be checked into ASP and you will be charged for ASP services.  Please contact the office if you are running late due to an extenuating circumstance.
Lunch Program
Good news: ALL STUDENTS qualify to receive free school meals this year. The menu for Fall 2022 is available HERE
Please take a few minutes of your time to complete the critically important Free & Reduced Meal Application. Why does this matter when everyone gets a free meal? These completed applications determine the amount of federal funding we receive. If only a few families complete it, our student's needs are not accurately represented and we miss out on critical funding. If every family completes this form - regardless of need - our school will get the funding it needs to support our students. It's a pretty big deal! Visit our Lunch Program page to learn more.
School Supply Lists
As the new school year approaches, individual teachers will often send out communication to their families with information on specific supplies needed for their classroom. Another way to support your teacher's classroom needs is to check out their Amazon Wish List. These can be found on our staff directory page - just click on a teacher to learn more about them and access their wish list link. If your teacher doesn't have a wish list linked yet, check back soon. They're probably working on it!
Attendance Procedures
If your student needs to miss school, please call or email the appropriate office as soon as possible to let us know. If you do not call by 10:30 am on the day of your child's absence, you will receive an automated text/email/phone call from Aeries Communication (ParentSquare). Parents/guardians have three days to report an absence to the school, after which the unexcused absence becomes a truancy.
TK/K-5th Grade Students
sferguson@chicocountryday.org
895-2650 ext 868
Middle School Students (6th-8th grade)
jbeauchane@chicocountryday.org
895-2650 ext. 865
After School Program (ASP)
If you are interested in using our after-school services, please review the ASP Handbook and download and complete the grade-appropriate contract below (below). Complete contracts can be emailed to acherry@chicocountryday.org or delivered to the main office. Hard copies of these forms are also available in the main office. Check out our ASP webpage for more details on the program.
Required Forms
Please check back often as we are continuing to update our forms for the new school year
School Communication
ParentSquare
A new school year is starting soon - time to get on board with ParentSquare! If you're a returning CCDS family, you already know that ParentSquare is a great resource for parents to stay connected with our school. It provides a free and safe way for administration, teachers, staff, and parents/guardians to:
receive school newsletters and class updates
share forms, files and pictures
get attendance alerts
sign up for conferences
and much more...all in one centralized place
Our goal this school year is to make sure every household has at least one parent/guardian as a registered user of ParentSquare. It's the best way to make sure you don't miss a thing! If you are a new incoming family to CCDS - or if you're a returning family who hasn't done it yet - be sure to follow these easy steps to download and register in ParentSquare before our first day of school, August 15th
Once you've registered with ParentSquare by either downloading the app, going to https://www.parentsquare.com/signin or scanning the QR codes below for IOS or Android users, school information from ParentSquare will be sent to your computer or phone via email and/or text or through app notifications, depending on your preferences.
The following Getting Started video is tailored specifically for parents and is a great source of information on all of the features ParentSquare offers and how to navigate in the app or on the website: https://parentsquare.zendesk.com/.../203414049-For...
The Help & Support question mark in the top right corner of your screen can also help answer most of your questions when you're logged into ParentSquare.
We look forward to utilizing everything ParentSquare has to offer this year and keep all of our families up-to-date on everything going on at CCDS!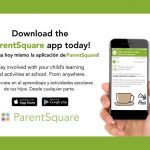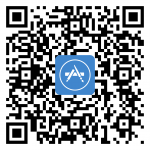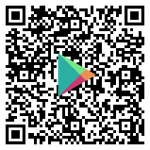 Newsletters
Miss a newsletter, miss a lot! The CCDS Weekly News will be sent to families every Monday via ParentSquare. This digital newsletter will provide all the information you need to stay in-the-know at CCDS. Current and past newsletters can be accessed in your ParentSquare account, but you can also find them in our newsletter archive HERE.
Social Media
Our social media channels are another great way to stay informed on all things CCDS, and they're a fun way to see what our students are up to! Make sure you follow us on Facebook, Instagram and Twitter.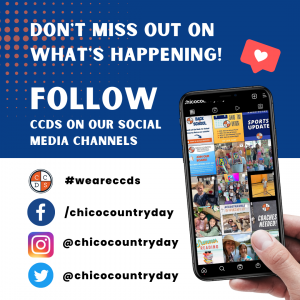 More Questions?
Don't hesitate to reach out with any questions. We'll get back to you as soon as possible!