Lunch Program & Menu
CCDS is proud to be working with Chico Unified School District to provide healthy breakfast, lunch and after school meals to our students.
Below is the Spring 2023 menu, also available to print HERE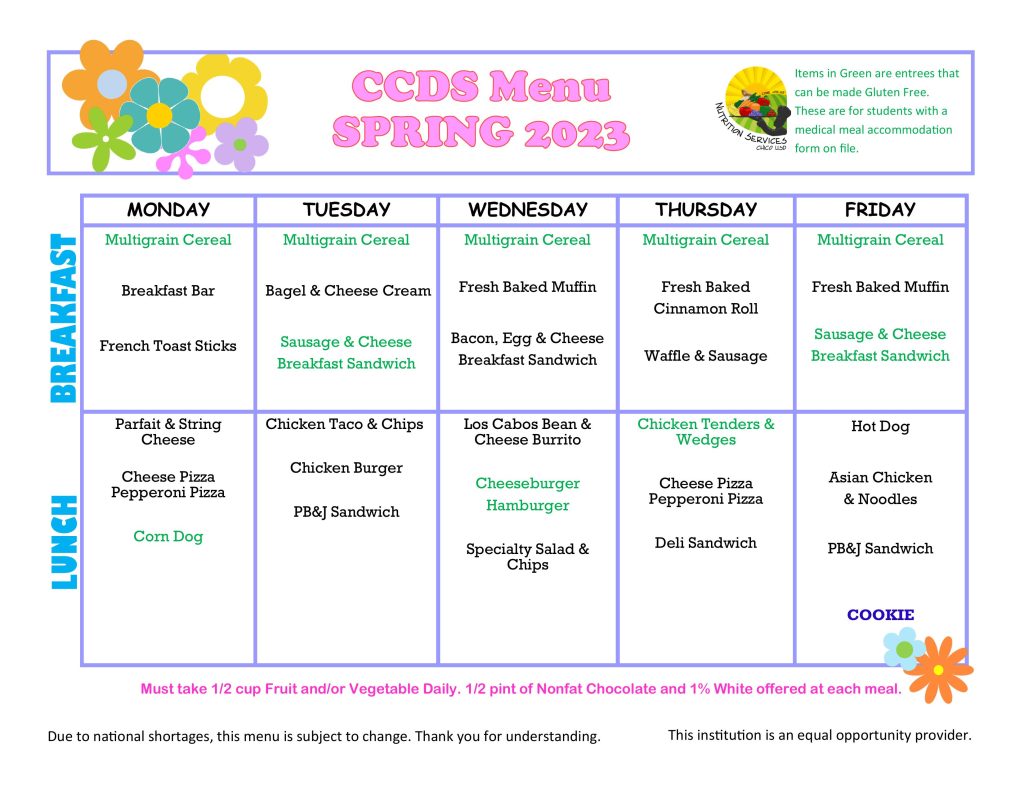 Complete the Free & Reduced Meals Form
Great news: ALL STUDENTS QUALIFY FOR FREE MEALS IN THE 2022-23 SCHOOL YEAR!
Even though an approved Free & Reduced Lunch Application is not necessary for students to receive free meals, it is still critically important for you to complete this form in order for our school to receive federal funding.
Completing the Free & Reduced Lunch Application allows us to receive federal funding for things like:
Additional classroom teachers to ensure reduced class sizes

Academic facilitators & instructional coaches

Additional funding for instructional supplies and materials

Additional technology devices

Professional development for teachers

Educational software programs
In short, if families don't complete the form, our student needs will not be accurately represented, and we won't get the funding we need to support our students.
The Free & Reduced Lunch Application is available for download HERE. We will also have hard copies at our Back to School Night on 8/23 and will set aside time for every family to complete it then. Let's get to 100% completion!