Lois Van Der Leun Scholarship
2021
Chico Country Day School established the Lois Van Der Leun Scholarship four years ago with a generous donation by our former teacher, Carol Masters, and through the inspiration of Grandma Lois.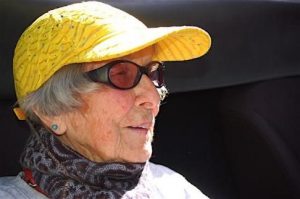 This year the Lois Van Der Leun Scholarship will be awarded to two candidates who graduated from CCDS Middle School -- a current high school senior graduating with the Class of 2021 and a student that graduated last year with the Class of 2020.
Individuals are eligible to apply if they meet the eligibility criteria. All applications are evaluated based on a completed application and a one-page essay. The scholarship amount is $250.

Deadline and Selection Dates:
Application Deadline 2020-2021:   May 14, 2021 (Must be postmarked by 5/14/21)
Winners Chosen:   June 1, 2021
---

CCDS E-Fliers and Newsletters
Below are links to our current and past E-Fliers.
2020/21 School Year