CCDS Yearbook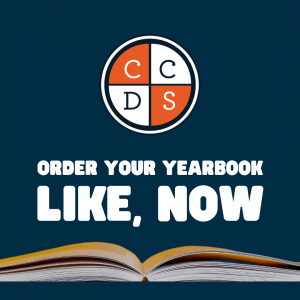 UPDATE: Online yearbook sales are no longer available due to limited availability. If you would like to purchase a yearbook please contact the main or middle school office to see if there are any yearbooks available.
Hey Eagles, it's time to reserve your yearbook for the 2022-23 school year! Pre-order your yearbook here. The price is $40/yearbook. Don't delay - these yearbooks WILL SELL OUT!
Yearbooks will be distributed to students before the last day of school.