Support CCDS
CCDS is a joyful community that is enhanced by the involvement and generosity of our families. In addition to volunteering, parent participation in our events and fundraisers - as well as monetary donations - keeps our community thriving and supports the ongoing needs of our school. Read on for ways you can support CCDS!
Parent-Teacher-Partnership (PTP)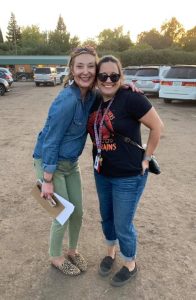 The PTP is our parent organization that formed as a conduit for assisting teachers and administration in the organization of our parent force for the overall good of our school community. The parent community elects PTP officers once a year, and this leadership group facilitates community activities such as Harvest Fair, New Parent Welcome, family nights at various local restaurants, among many others. PTP plays an important role in facilitating a healthy and happy school community, and it doesn't work without participation from our families. Click below to learn how you can support the PTP - and support CCDS!
Donate
Click below to learn about the various ways you can financially support CCDS. Your financial support makes a difference!