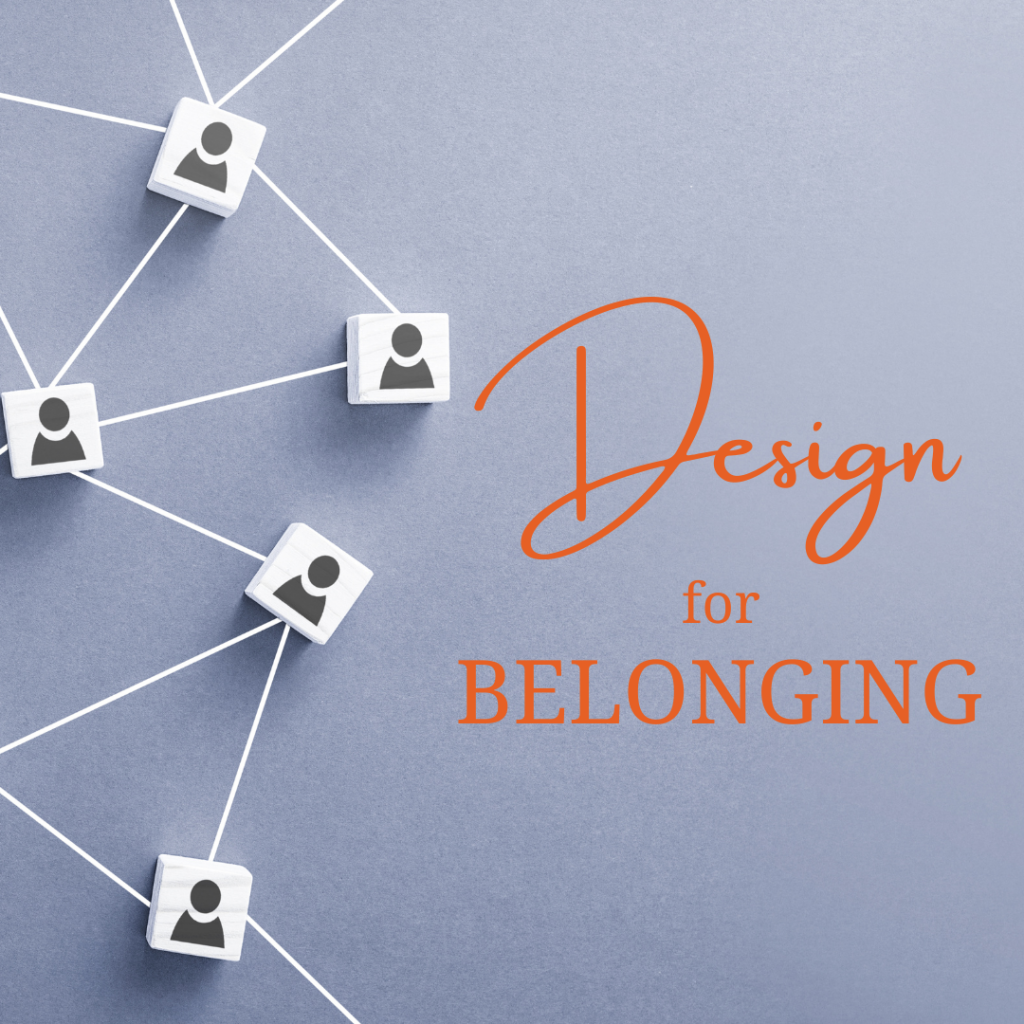 Design for Belonging: Celebrating Community at CCDS
Here we are, two months into the new school year. Take a moment to pat yourself on the back for starting strong and patiently navigating the school pick up line (we hope). 
To say there's a lot of planning that happens before we officially open the gates on the first day of school is an understatement. Even before a current year ends, the wheels are already turning on the school year to come. One of the first decisions we make is our theme: every year we have one. The 2011/12 theme was "Catch the Wave." The 2016/17 theme was "Got Grit?" This year we're centering our year around the theme "Design for Belonging," taking a closer look at what it means to belong, and how we work to make that happen.
The dictionary defines belonging as being a member or part of a particular group, organization or class. By that definition, this theme is a no-brainer: based on your child's enrollment we all belong to Chico Country Day School. Mission accomplished. But as you might expect, there's more to it than that. Digging a little deeper into the definition, we see that belonging is a sense of fitting in or feeling like you're an important member of a group. Deeper still, belonging is a fundamental human motivation to feel connected, and the absence of belonging has negative - even devastating - effects on us.
As a school, we're using the book Design for Belonging by Susie Wise to help us understand and move toward belonging in our community. In her book, she defines belonging as, "being accepted and invited to participate; being part of something and having the opportunity to show up as yourself."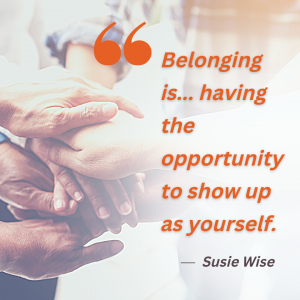 After two years of being separated, masked, removed, even scared by COVID, one can say there is a general feeling of disconnection and a mass need to get back to where we were before. This year's theme is driven by a desire to do better than before. To not just be an enrolled member of CCDS, but to be a thriving, contributing, seen, heard, change-making member of a thriving CCDS community.
We want our students to know they are part of something bigger. That by simple acts of spending recess with friends, or a table group working together on a science assignment, or by spending hours getting that music piece just right in band practice, they are designing a culture of belonging and developing our community. 
When parents step on campus to volunteer in the classroom, when they show up at an exhibition night and purposefully listen to every student's presentation - not just their own child's - and when they come to our community events, they are designing for belonging, too.
We encourage you to get involved, to join in the events our PTP plans, to make a connection with a new family. When you participate in events like the Harvest Fair and movie nights, it helps us create community and foster unity. We also encourage you to visit www.designforbelonging.com for a deeper understanding of what we're striving for. You can even purchase your own copy of the Design for Belonging book HERE. 
Thank you for being here, for not just being an enrolled member of our school but for showing up and making connections. This work is all of ours to do, and we're happy to be doing it with you!